We are committed to constantly improving our environmental impact.
As the UK's first and only carbon-balanced envelope manufacturer, we strive to achieve a robust environmental management system to offset and monitor our impact. Our Packaging manufacturing division also offers Carbon Balanced production. Since 2021, we have been committed to investing in the World Land Trust's REDD+ schemes, which provide endangered, carbon-rich habitats with official biodiversity protection. Since we joined the initiative, we have helped to preserve 95 football fields of threatened habitat around the globe.
In 2022, we became one of just three other UK print companies to have our emissions targets validated with the Science Based Targets Initiative (SBTI). We have committed to a 46% reduction in scope 1 and scope 2 greenhouse gas emissions by 2027 from a 2019 base year, which requires us to reduce our annual emissions by 725 tonnes of CO2e. Our SBTi target for Scope 2 has been reached and we are currently collating the data
required to calculate our Scope 3 emissions, with targets due to be set in 2023. Once Scope 3 targets have been reached, we will be able to produce a Stakeholder Emissions Report which will be renewed annually.
Collaborating with industry experts and manufacturing scientists, we can offer our valued clients accurate carbon reporting, providing scientifically-based data on the carbon footprint of specific envelope and packaging projects in an effort to support our customers on their own sustainability journeys.
We regularly update our site processes in order to reduce production waste. We also invest in the latest vacuum control systems and modern compressor technology in our bid to reduce energy usage across our sites even further. In an effort to reduce our water use, we are currently investigating introducing rainwater harvesting at our Washington site in order to supply our ink kitchen. Where possible we promote car sharing, we have a multi-meeting policy and strategically located external sales staff to cover our widespread client locations.
| Encore is certified to: | |
| --- | --- |
| ISO9001:2015, Certificate Number 12642 | Expires: 30/11/2024 |
| ISO14001:2015, Certificate Number 2996 | Expires: 20/04/2024 |
| FSC Chain of Custody; TT-COC-007090 | Expires: 06/07/2026 |
| PEFC Chain of Custody; BMT-PEFC-1678 | Expires: 06/07/2026 |
| BRCGS Packaging Materials Issue 6; app no 00028390 | Expires: 22/12/2024 |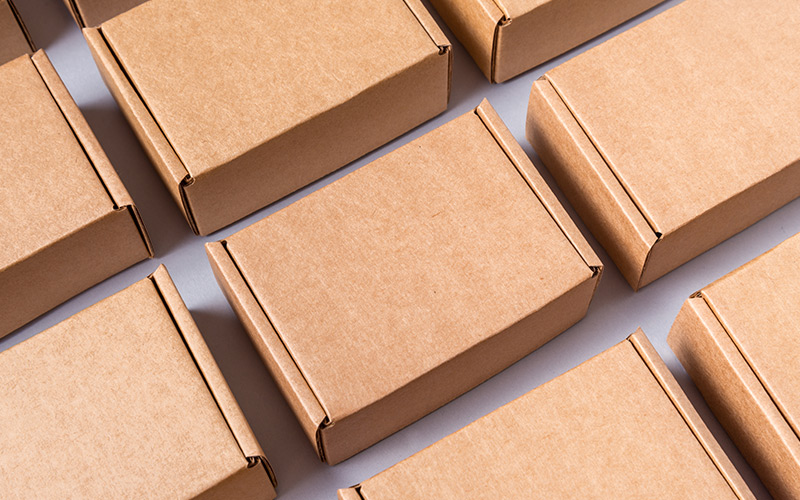 Waste
All production waste is recycled;
Paper and card are segregated into appropriate grades for maximum recyclability
 Plastic is segregated into appropriate categories; shrink wrap and hard plastic
Where possible, moved to purchase items in IBCs rather than plastic drums to reduce waste packaging
 Some suppliers (print chemicals) resupply in reused packaging
 All water-based ink that is surplus is recycled onsite and turned back into process black for re-use
A recent investment in a new waste extraction unit means only the required energy is used to remove waste from production. This additional capacity also allows us to segregate our cardboard waste even further
All adhesives are water-based and we do the following to minimise the impact of our adhesives and ink on the environment;
Centralised adhesive supply system to all machines at Washington site allows for adhesives to be purchased in IBCs reducing waste packaging and wasted adhesive
Heidelberg Printing Press (litho) uses an ink cartridge system which uses all of the ink in the cartridges compared to ink tins, which can, when opened, be unusable after initial use

All water-based ink that is waste is recycled onsite and turned back into process black for reuse
Energy
LED lighting installed in all areas across all sites (completed April 2019). Light sensors are installed in all offices and meeting rooms. Estimated saving 49% of energy use from lighting
Electricity purchased for all sites is 75% from renewable sources and 0% from fossil fuels
Climate Change Agreement (CCA) in place through BPIF at all sites. This means that we have committed to and are contracted (with the Environment Agency) to reduce our energy usage over a sustained period of time at all 3 sites
Variable Speed Drives installed on extraction system – one of our site's largest energy users made more efficient through VSDs
Modern compressor technology utilised at all three sites –regularly serviced along with scheduled air leak checks when sites are closed by in house maintenance team. Brand new unit installed at Washington site in 2021 to further reduce power usage
Vickers heater controls have been installed on space heaters at Washington site to help control space heater usage and efficiency. Estimated gas use reduction of 17%
We have installed new Atlas Copco Vacuum pumps at our Washington site. This has helped us to save the equivalent of 391,000 kWh per annum
Electric car charging ports are available at all three of our sites and are open to visitors when on site
Every company car purchased since 2020 are either fully electric or plug-in hybrid vehicles, with 5 fully electric cars purchased in 2021 and 9 diesel cars retired from service
We have a solar power project which is currently at the structural survey stage. If the survey is successful, we will be able to generate a 5-8%
reduction in electricity usage at our Washington site

We have committed to and are contracted (with the Environment Agency) to reduce our energy usage over a sustained period of time at all 3 sites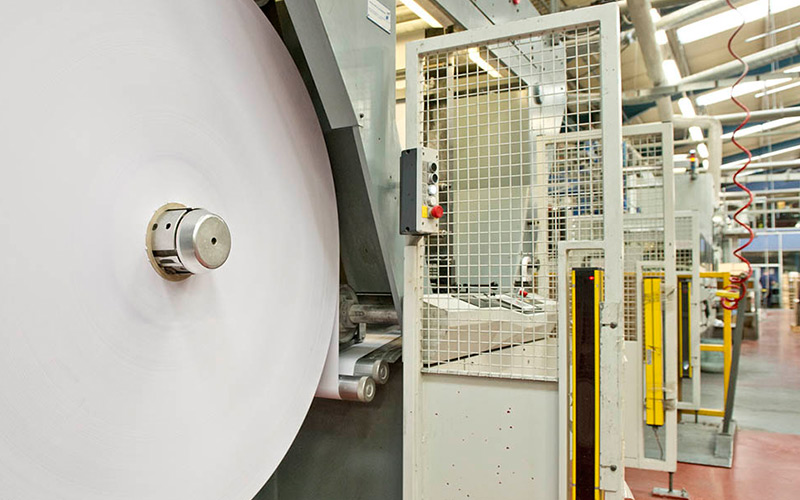 Supplier Approval/Raw Materials:
Supplier approval policy and procedure in place –
Encore works with like-minded reputable suppliers
Suppliers must be approved before use
For paper and board suppliers; FSC and PEFC credentials are checked before use and monitored quarterly using online registers
Chain of custody available – request from client starts chain of custody process
Encore can offer carbon balanced materials (such as paper, ink, window film & adhesives) to clients for a small additional charge. Money raised through this scheme is paid to World Land Trust (WLT) land and habitat protection projects around the world in threatened areas
All production is carbon balanced at all sites. Encore is accredited as a carbon balanced printer and this claim can be made by adding a logo to client's products to showcase environmental credentials to end users of products. Money raised by this also goes to the same WLT scheme as above
Ability to offer carbon measured products using our unique Carbon Calculator, which can estimate the specific cradle-to-grave footprint of a product or compare the footprints of different specifications of products following the principals of the GHG Protocol
Some products are delivered without cardboard boxes to reduce waste. We are also looking into potential box reuse schemes with clients and participate in a pallet re-use scheme with another client
KPI reporting is used for quality and environmental data to all employees (quarterly) in relation to environmental goals such as reducing production waste and reworking

Encore is accredited as a carbon balanced printer and this claim can be made by adding a logo to client's products to showcase environmental credentials to end users of products