Encore Group Team
It's impossible to create great things every day without great people, so we've made sure to build a team of experts in all things envelopes and packaging.
Group Managing Director
David Cooper
David Cooper
David has extensive experience within the paper converting industry having worked for the business for over 27 years. He has operated at board level since 2002 holding both non-executive and executive roles ensuring the business reacts to changing market trends and customer demands while also mapping future production requirements for the Encore group as a whole.
Group Operations Director
Mark Eyeington
Mark Eyeington
Mark joined the company straight from school in 1992 as a trainee envelope adjuster working his way up to Operations Director in 2017.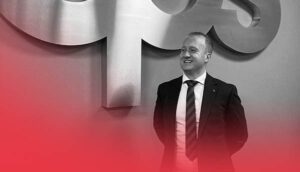 Group Sales Director
Craig Allen
Craig Allen
Craig left Durham University 2003 after studying Business Finance. He joined the company, then Encore Direct, straight out of university, working his way up to sales manager in 2005 when the company merged with Washington Envelopes. Craig is passionate about good customer service and pushing the highest standards within all areas of the group.
Group Financial Director
Gary Joyce
Gary Joyce
Gary is a CIMA qualified Management Accountant and studied Accounting at Northumbria University before embarking on a career in business finance.
Having joined Encore Envelopes as Financial Accountant in 2008 he was subsequently involved in the Packaging side of the business since it was established in 2013.
He worked his way up to the Financial Director position over a nine year period in which he gained a lot of experience of the envelope and packaging industries.
FIGURES THAT SPEAK VOLUMES
Encore in numbers
employees working across all our plants
of envelopes posted are made by Encore
envelopes printed each week
our plant is fully operational 24/7
Our principles are the heart of Encore. They help drive every decision we make and influence how we interact with clients.
A strong team works together toward a common goal. At Encore, everyone is encouraged to contribute and help each other out. We aim to cultivate a work environment built around respect. The Encore Group team make it happen.
Building better, together.
Encore puts a tremendous amount of emphasis on customer service, and we never lose sight that the customer is king. We're proud to say our clients enjoy the level of service we provide and continue to use us for their ongoing projects.
The customer is key.