As 2022 draws to a close, we are reflecting on some of the big investments, environmental initiatives and employee achievements that made this year so memorable.
With a commitment to our planet, our work, our communities and our people, we have been able to generate positive change not only within The Encore Group but also within the local areas in which we operate, as well as further afield through participating in global environmental schemes.
Our Planet
In 2022, we became one of just three other UK print companies to have our emissions targets validated with the Science Based Targets Initiative. We have committed to a 46% reduction in scope 1 and scope 2 greenhouse gas emissions by 2027 from a 2019 base year, which requires us to reduce our annual emissions by 725 tonnes of CO2e.
This year we also became the only envelope manufacturer in the UK with an independent carbon calculator. By partnering with Carbon Quota, we are now able to offer accurate carbon reporting. By providing scientifically-based data on the carbon footprint of specific envelope manufacturing jobs, we are able to support our customers on their own sustainability journeys.
In 2021, through partnering with the World Land Trust, we became the first certified Carbon Balanced Envelope Manufacturer in the UK. Since then, we have been committed to investing in the World Land Trust's REDD+ schemes, which provide endangered, carbon-rich habitats with official biodiversity protection.
Since we joined the initiative, we have helped to preserve 95 football fields of threatened habitat around the globe.
Our Work
Investments
We made a number of significant investments in state-of-the-art technology in 2022.
In a response to our clients' changing packaging requirements, we invested in our fourth Bobst machine at our Peterlee site in a bid to offer our clients more flexibility in terms of box styles and materials.
This was followed by a new Heidelberg Printing Press XL 106, six colour plus coater which benefits both Encore Envelopes and Encore Packaging Solutions, helping to achieve a custom product for each client through versatile spot colours and coating options. From March 2023, we will be using this new investment to help double our print capacity.
A new Rollenco T5 overprint machine arrived at our Dewsbury site in December 2022. The machine has the ability to print envelopes, bubble bags, gussets, gift bags, board backs and other packaging items at speeds of up to 18,000 units per hour.
Awards
As manufacturers of quality flexographic print, we were delighted to attend the Flexographic Industry Association (FIA) awards evening at Silverstone in October, where we won silver in the Flexo Print On Paper Narrow Web Category for our Volvo 'It Understands' envelope.
November 2022 was an exciting month for Encore, as we were recognised for our commitment to consistently high-quality flexographic print at the FlexoTech International Print & Innovation Awards where we won the Process Colours Only Category for our Givenchy L'interdit entry.
In the same month, we were thrilled to win the Sustainable Initiative category at the Sunderland Echo Business Excellence Awards 2022. As a company based in the North of England, it was an honour to be surrounded by so many innovative and ambitious local businesses, and we were delighted to be acknowledged for our corporate sustainability goals.
Our Community
In 2022, we funded 2 Greggs Breakfast Clubs, sponsored 3 local grassroots sports clubs and donated and supported over 5 local charities in an effort to give back to the valued communities in which we operate.
One charity that is particularly close to our heart is Children's Cancer North, which we have supported for the past 5 years.
Kate Blacknell, our Senior Accounts Manager, successfully completed the Three Peaks Challenge in October and raised £2,274 for Children's Cancer North.
We attended the charity's Carousel Ball in November and tripled the amount that the event raised, donating £29,310.20 to this inspiring local cause which invests in revolutionary research and supports the families of children living with cancer.
Our People
In May 2022, two apprentices, a Machine Apprentice and Apprentice Envelope Adjuster, successfully completed their training qualifications at two of our North East sites.
At Encore, we see apprentices as the future of our business. Many of our senior staff started their careers as apprentices, and we have a number of young people following in their footsteps.
By partnering with local education and training providers such as East Durham College and TDR Training & Trust, we have been able to hire 18 apprentices in the last 4 years.
Out of the last 12 apprentices who have completed their training with us, 11 of them are still with the business.
Not only do they achieve general engineering and manufacturing qualifications, but our apprentices also gain an in-depth knowledge of our unique processes and equipment, which are extremely specific.
This increases the likelihood that our valued apprentices stay with us after they finish their term.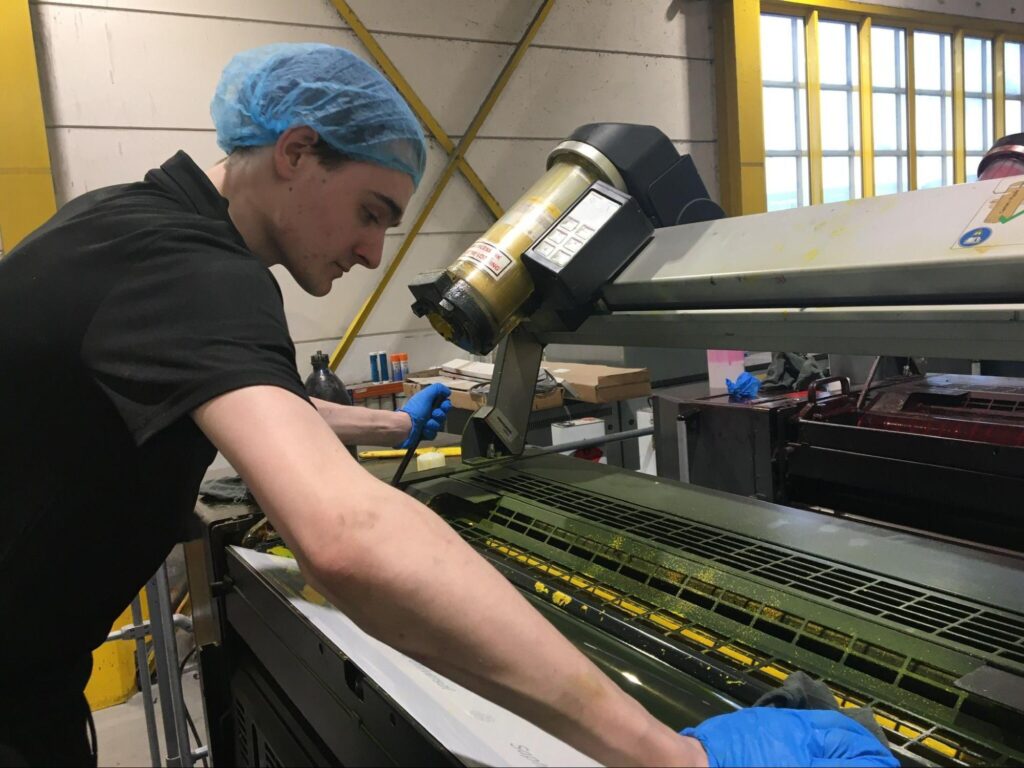 In 2022, 8 members of staff received long service awards, which is an incredible achievement and a testament to the loyalty and dedication of our valued Encore employees.
2022 has been an eventful and fulfilling year at Encore, and we will take our achievements and look towards 2023 with optimism and a commitment to continuing to provide a positive work culture, meaningful community engagement and quality envelope and packaging solutions for our valued customers.